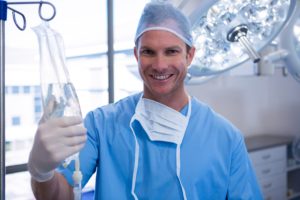 "e strongly recommend the use of in-line filters combined with infusion routes after CSTD use to avoid contamination-associated adverse events" Sumikawa et al (2022).
Read More »
"Existing tumor, high APACHE II score, elevated D-dimer on the 3rd day after catheterization, and decreased maximum velocity of right internal jugular vein on the 3rd day after catheterization are independent risk factors for central venous CRT in critical patients" Wang et al (2021).
Read More »
"PVC collection of HSC and IEC is feasible and safe in older children with comparable collection efficiency to CVC collections" Livingston et al (2021).
Read More »
"The middle of 20th century proved to be a golden era for development of disposable medical devices. From steel reusable needles with a stylet in the 1950s to the Angiocath (the first disposable device) in 1964 to polyethylene, polyurethane (plastics) in the 1970s and 1980s, to modern-day catheters made of Teflon and Vialon, peripheral intravascular catheters have evolved" Thakur and Gupta (2022).
Read More »
Intraosseous access and fat embolism Abstract: Background: Intraosseous cannulation can be life-saving when intravenous access cannot be readily achieved. However, it has been shown that
Read More »
"In vitro and in vivo studies have reported that amphotericin B deoxycholate stimulates pro-inflammatory cytokine genes causing IRAEs" Scardina et al (2021).
Read More »
"Prolonged duration and use of the catheter is significant in terms of bacterial load. The use of TDC as vascular access in renal replacement therapy should be avoided as much as possible" Azboy et al (2021).
Read More »
"A prospective study was conducted to assess potential invisible blood contamination on nurses' gloved hands during vascular access procedures using the occult blood detection method in a hemodialysis unit. 60.13% (273/454) of samples tested positive for hemoglobin" Li et al (2021).
Read More »
"The IPS IV Forum invites you and colleagues to join our webinar 'Patient centred VAD management' on Thursday 27th January 4.30pm – 6pm" IPS IV Forum (2022).
Read More »
"Vancomycin administration using dialysis access in the last hour of dialysis is suggested" El Nekidy et al (2021).
Read More »
"The objective of this study is to determine the relative efficacy of an intravenous therapy for post-concussive headaches in a pediatric population, as compared to oral therapy" Pate et al (2021).
Read More »
"Anticoagulants decreased the CRVT risk. In addition, we identified left-sided vein insertion, a history of venous thrombosis, and a shorter period post CVAD insertion as CRVT risk factors" Gillis et al (2021).
Read More »
"Iliac crest intraosseous (IO) placement is an alternative when peripheral sites such as the humeral head and tibia are not available options" Fulghum et al (2021).
Read More »
"We report the intravascular break off of a midline catheter after wound dressing change and its migration into the pulmonary artery" Soták et al (2021).
Read More »
"In a simulation model, US-guided axillary vein catheterization with a needle-pilot device was associated with a shorter time of successful cannulation and a decrease in numbers of skin punctures and complications" Boulet et al (2021).
Read More »
"Pediatric hemodialysis access is a demanding field. Procedures are infrequent, technically challenging, and associated with high complication and failure rates" Almond et al (2021).
Read More »
"This systematic review showed that chlorhexidine cleansing could significantly reduce central line-associated bloodstream infection in neonates based on large-sample studies" Zhou et al (2021).
Read More »
"All six studies suggest that a reduction in HPN frequency may be associated with an improvement in QOL" Stanner et al (2021).
Read More »
"Therefore, we updated our analysis on the CRBSI risk in both obese and overweight patients from the Magdeburg cohort of the SECRECY registry" Schalk and Hentrich (2021).
Read More »
"Umbilical cord remnants were catheterized with peripheral catheters and secured with disposable umbilical clamps" Schwaberger et al (2021).
Read More »
"We hypothesized that a new image-guided CVC placement technique by combining a wireless flat-panel detector (FPD) and a mobile X-ray system could be applied at the bedside to support CVC insertion" Tashiro et al (2021).
Read More »
"Bedside right internal jugular TDC placement in COVID-19 patients, using ultrasound and anatomic landmarks without fluoroscopic guidance, may potentially reduce the risk of COVID-19 transmission among healthcare workers without compromising patient safety or catheter function" Sohail et al (2021).
Read More »
"The use of an ECG to localize the PICC tip in critically ill patients with advanced cancer may replace the unnecessary use of chest X-rays" Chai et al (2021).
Read More »
"In this review article, we not only discuss the basic principles behind the use of HD-CVCs but also address frequently asked questions and myths regarding catheter asepsis, length selection, tip positioning, and flow rate assessment" Sohail et al (2021).
Read More »
"Massive ILE overdose is life-threatening in the early neonatal period, particularly in premature and hypotrophic infants" Badr et al (2021).
Read More »
"The catheter fracture tension and fracture strain was not affected by the catheter indwelling time" Li et al (2021).
Read More »
"Catheter withdrawal until the P wave reverted to normal indicated that a tip position close to the inferior vena cava above the diaphragm level was ideal" Duan et al (2021).
Read More »
"Thirty-one port-a-caths, six guidewires, four double lumens, three permcaths, three Shiley® catheters, one intra cath, two peripherally inserted central catheters, and one stent were extracted" Leite et al (2021).
Read More »
"Drug extravasation is one of the most common complications of intravenous therapy, which can lead to severe tissue injury if inappropriately treated" Gong et al (2021).
Read More »
"Malposition of a central venous catheter (CVC) in the accessory hemiazygos vein is an uncommon but potentially fatal complication" Izumi et al (2021).
Read More »
"This article reviews various aspects of vascular access and associated iatrogenic trauma in children, including risk factors, management of complications, and preventive measures to avoid complications" Georgeades et al (2021).
Read More »